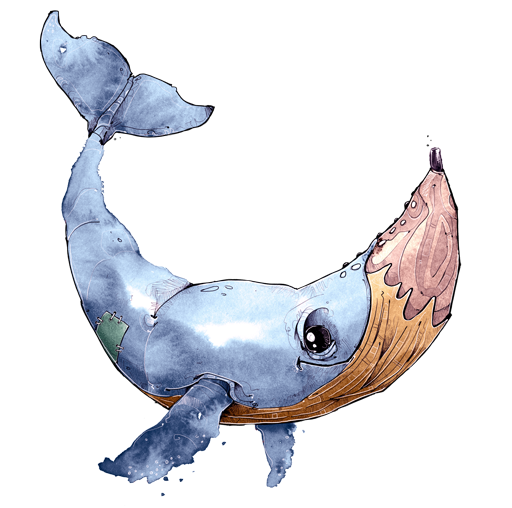 Whale Poster and T-Shirts
Whale species posters from the blue whale, sperm whale, humpback whale, fin whale, bowhead whale, beluga whale, gray whale to the narwhal
The whale species poster shows the name, weight and size of the large whales. The artwork were drawn digitally and colored with watercolors. The animal posters are available in different sizes.
---
---
Sample photos
---
Artist
Hi, my name is Matthias Holländer (Derholle) and I am a freelance illustrator from Germany. Click here if you are interested in more of my work.
Designer of the Month
Spreadshirt voted me "designer of the month" for my animal designs and interviewed me. Click here for the Interview.
Winner of the Deep Sea Blue Design Contest
I won the "Meerestiefen" competition at Spreadshirt. Click here for the competition.
Kakapo T-Shirts
Are you interested in the chubby parrot from New Zealand? Then check out my spreadshirt shop with the kakapo bird.
---